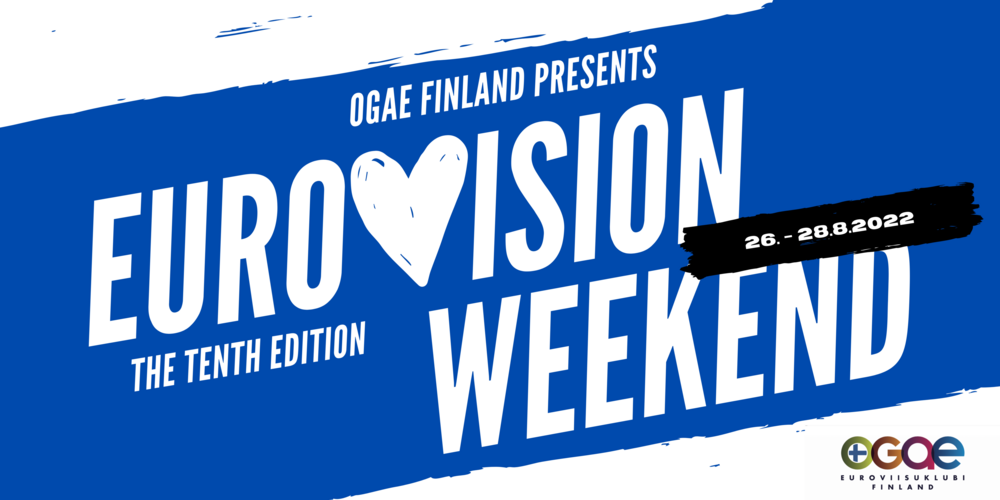 Friday 26th of August
If you have freetime, passion to sing and need a drink - OGAE Finland recommends:
- Mann´s Street Karaoke bar opens 14:00
Address: Mannerheimintie 12 A (2nd floor)
- 18:00–19:00: Welcome to the Eurovision Weekend! 
Host: OGAE FINLAND, president Kati Wikström
Place: Hotel Arthur, Lampén Cabinet
Address: Vuorikatu 19, 00100 Helsinki
- 19:15: FANvision competitors: soundcheck in nightclub Hercules
Host: Kristoffer Ignatius
Address: Pohjoinen Rautatiekatu 21
- 20:00 nightclub Hercules opens his doors
- 21:00–00:00 FANVision in Hercules
Hosts: Kristoffer Ignatius & Kati Wikström
- 00:00 Divet Show
- after Divet Show - morning: DJ Jay-T in Hercules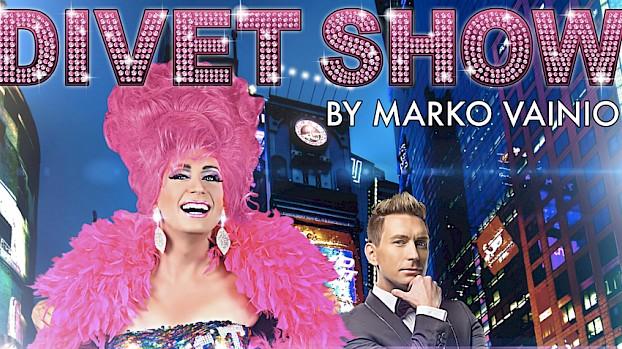 Saturday 27th of August
- 12:00–13:35: Sightseeing tour only for the  Eurovision Weekend
All the most famous places and interesting stories about Finnish Capital in 1 hour 35 minutes long tour! 
Audioguided sightseeing tour with an open top double-decker bus departs from the Senate Square at 12:00. 
During the tour we will also Hop-Off at one of the most important sights of Helsinki.  We'll have a short break to visit Sibelius Monument.
Tickets can be payed at the departure point with cash or card. Price is 10 €/ person (normally 35 €).
(In case of rainy weather roof can be closed.) 
Host: Mika Behm
The Sightseeing ends in the center where you can find lots of restaurants to have a lunch and still have time to come to Huutokonttori for drinks.
Reserve your place for the sightseeing tour at the latest 30th of July!
YouTube-videon näyttäminen ei onnistunut. Tarkista markkinointievästeiden hyväksyminen ja selaimen yksityisyysasetukset.
- 15:00–17:00: Drinks, special offers and ESC music in Huutokonttori
Address: Välimerenkatu 2
Host: Mika Behm & Daniela Nordberg


Th Eurovision Cruise programme
- 18:30 THE EUROVISION CRUISE 
Our partyboat SILJA EUROPA departs from Helsinki at 6:30 PM
Hosts: Kristoffer Ignatius & Kati Wikström
Everything happens in the Nightclub Starlight, deck 8
SATURDAY 27TH OF AUGUST
5:30 PM Boarding time starting from
6:30 PM Departure from Helsinki
7 PM-9 PM Eurovision Karaoke
9 PM Glitter Bar opens, get your glitter makeups and skin diamonds!
9 PM Eurovision Boardgame stand opens, get all the 5 Eurovision games!
9:15 PM Welcome to the Eurovision Cruise 2022
9:30-10 PM Isaac Sene, after the show is a possibility for fan pictures
10:30-11 PM Nanne Grönvall, after the show is a possibility for fan pictures
11:30-00 PM BESS, after the show is a possibility for fan pictures
00:30-01 AM Stefan, ESC 2022 Estonia, after the show is a possibility for fan pictures
01-06 AM Eurovision Disco, DJ Werneri & DJ Jay-T
SUNDAY 28TH OF AUGUST
8-12.10 Boarding time, you can board only once
10-11:30 AM City Walk in Tallinn and snacks. Remember to inform if you are joining us! Meeting at the harbour 10 AM.
There are also several opportunities for breakfast, brunch and lunch in the boat!
I AM JOINING TO THE WALK IN TALLINN!
12.30 PM Departure from Tallinn
1.30 PM FANVISION winner
2.00 PM DIVET & Jukka Kuronen Show
4.00 PM Arrival back to Helsinki
EAT AND DRINK onboard, read more⁠⁠⁠⁠⁠⁠⁠