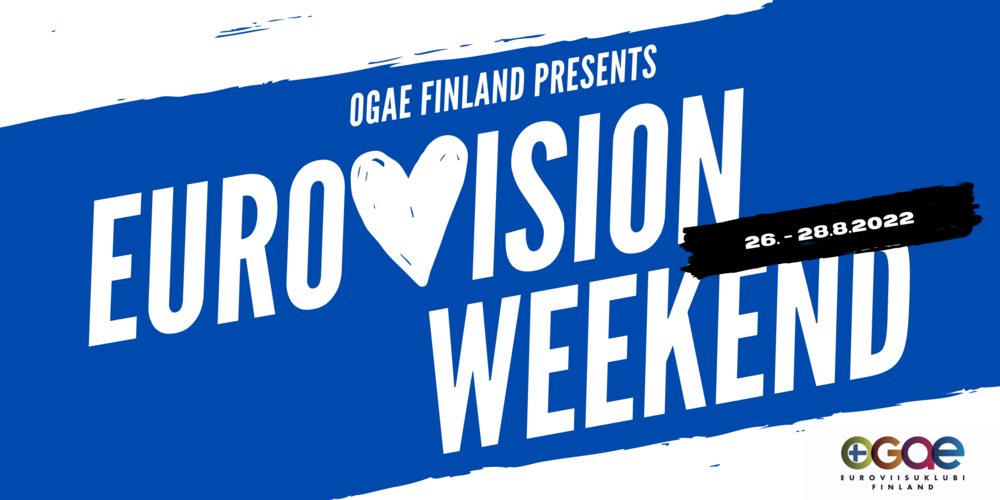 Inspired by the Eurovision Cruise, Eurovision Weekend was held for the first time in Berlin in July 2012. Over the years, the weekend has developed and grown.
The past few years:
2016: winner Malta, co-host in 2017
2017: winner Israel, co-host again in 2018 (after 2013)
2018: winner Malta again, instead of co-hosting again in 2019 => rule change to host the event in the winning fan club's country
2019: winner EC Germany, host in 2020-2021
2020: Tribute night
2021: winner OGAE Finland, host in 2022
And now, 10th edition of the Eurovision Weekend, 10 years after the first Eurovision Weekend co-hosted by OGAE Finland in Berlin, it's OGAE Finland's turn to host the Eurovision Weekend in Finland.
Tribute to our common history OGAE Finland will combine The Eurovision Cruise and The Eurovision Weekend!
The FANVision will be held on Friday 26th of August in the Nightclub Hercules.
The Cruise will be from Saturday 27th of August to Sunday 28th of August. And the afterparty will be in the Nightclub Hercules on Sunday evening/night.
More details coming soon....... 
The Eurovision Weekend Facebook
Instagram: eurovisionweekend
YouTube-videon näyttäminen ei onnistunut. Tarkista markkinointievästeiden hyväksyminen ja selaimen yksityisyysasetukset.