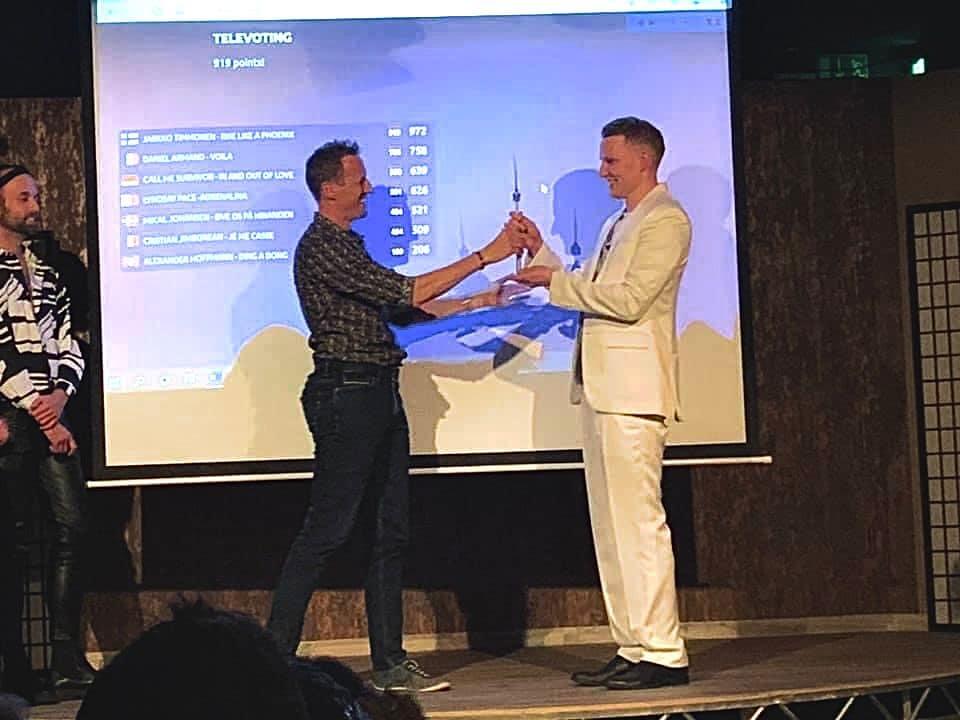 Applying to the FANvision 2022 is now open! 
The deadline will be 1.6.2022.
So all recognised member fan clubs of OGAE International - start nominating now! Select a gifted singer amongst your members who will perform an ESC song in the FANvision 26th of August.
Without the official nomination of the fan club, an application is not valid.
- Your nominating fan club wins the privilege to host the next FANvision Song Contest if you win FANvision 2022. 
So all presidents of the competing fan clubs in this year's edition will be asked before the Eurovision Weekend, if they are willing and ready to host the next edition with their fan club in their country or if they would prefer another option for the FANvision 2023.
You can choose whatever song you like as long as it related to the Eurovision Song Contest.
Please notice that we are accepting entries on a "first come first serve" basis, which means that if someone before you has already opted for the song that you would like to sing, you would have to choose another song.
Furthermore please send us as soon as possible:
1. a picture of you that has to be used for promotional purposes
2. a short text about yourself (max. 180 letters: including name, country, personal interests, past musical experiences, your connection to the Eurovision Song Contest, your first Eurovision memory, etc.
3. a video (max. 45-60 seconds) in which you introduce yourself and your song to the public (please notice that the video will be used as a postcard before your performance, so make sure that the sound and video quality are as good as possible and feel free to repeat something you wrote in the text if you would like to stress it.
- Your OGAE fanclub could give you also a stage and upload a video of your performances. We would like to share those official videos.
- Moreover, besides you there has be at least one more person from the "XXX delegation" who will support you and will also be the jury of OGAE XXX (please contact your OGAE presidents, he will decide).